November 15, 2016
Omega-3 Intake Associated with Reduced BP in Young, Healthy Adults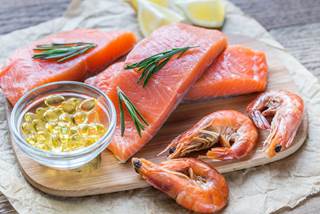 This study found that higher blood levels of fatty acids were linked with lower blood pressure.
HealthDay News -- According to a study presented at the annual meeting of the American Heart Association in New Orleans, eating a diet rich in omega-3 fatty acids may help young adults keep their blood pressure at a healthy level.
The men and women in the new study were aged 25 to 41 and considered healthy. Excluded were those with known diabetes or a body mass index of more than 35 kg/m².
Of the more than 2000 young, healthy adults, those with the highest levels of omega-3 fatty acids in their blood had the lowest blood pressure, Mark Filipovic, MD, a researcher at the University of Zurich and Cantonal Hospital of Baden in Switzerland, told HealthDay.
"We divided people into 4 groups," Filipovic said, ranging from the lowest to the highest levels of omega-3 fatty acids in their blood. "We found adults in the highest quarter had about 4 mm Hg lower systolic pressure and 2 mm Hg lower diastolic pressure, compared to those with the least omega-3 fatty acids in their blood," he said. "This suggests that promoting diets rich in omega-3 foods could be a strategy to prevent high blood pressure."
Reference
Diets Rich in Omega-3 Fatty Acids May Help Lower Blood Pressure in Young, Healthy Adults [press release]. New Orleans, LA: American Heart Association; November 13, 2016.