December 19, 2016
Pokemon Go Produces Short-Term Boost in Physical Activity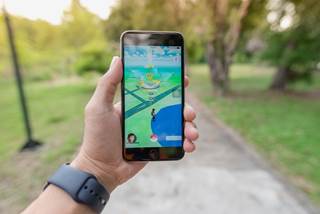 This study found that the virtual reality game got adults moving -- but only for a while.
HealthDay News -- According to a study published in The BMJ, Pokémon Go provided a slight, short-term boost to adults' physical activity levels -- but it didn't last.
Katherine Howe, a doctoral candidate at the Harvard TH Chan School of Public Health in Boston, and colleagues conducted an online survey of 1182 smartphone users, ages 18 to 35, during August 2016.
The researchers found that 47.4% of the respondents played the game at "trainer level," which is reached after walking around for about 2 hours.
Players' average daily steps in the first week of using the game increased by 955. That translates into 11 minutes of additional walking daily, bringing participants' total to about half of the World Health Organization's recommendation of 150 or more minutes weekly.
But, the number of steps gradually decreased over the following 5 weeks. By the sixth week, the players' numbers had returned to where they were before they started playing the game.
"Our results indicate that the health impact of Pokémon Go might be moderate," the authors write. "Even if smaller amounts of physical activity might also be important for health outcomes, the increase in steps from Pokémon Go, as with many physical activity interventions, was not sustained over time."
Reference
Howe KB, et al. "Gotta Catch'Em All! Pokémon GO And Physical Activity Among Young Adults: Difference In Differences Study". BMJ. 2016. doi: 10.1136/bmj.i6270. [Epub ahead of print]