March 20, 2017
Reducing Wait Times with eConsult Program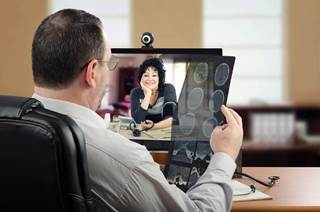 The eConsult program was rapidly adopted and used by more than 3000 primary care providers by 2015.
HealthDay News -- According to a study published in Health Affairs, implementation of an electronic system for provision of specialty care was rapidly adopted in Los Angeles and it can reduce wait times to see specialists.
Michael Barnett, MD, from the Harvard TH Chan School of Public Health in Boston, and colleagues describe the effectiveness of an electronic system for provision of specialty care, known as the eConsult system, which was implemented in 2012 by the Los Angeles County Department of Health Services.
As part of eConsult, all requests from primary care providers for specialty assistance were reviewed by specialists. The specialist can address questions from the primary care provider via electronic dialogue in many cases, eliminating the need for direct consultation of the patient with a specialist.
The researchers observed rapid growth in eConsult use, with the system in use by over 3000 primary care providers by 2015. There were 86 consultations per month in the third quarter of 2012, compared with 12,082 by 2015.
The median time to an electronic response from a specialist was one day, and one-quarter of all eConsults were resolved without the need for a specialist visit. The median time to a specialist appointment decreased significantly three to four years after implementation, while the volume of visits remained stable.
"eConsult systems are a promising and sustainable intervention that could improve access to specialist care for underserved patients," the authors write.
One author disclosed financial ties to Caredination Inc.
References
Barnett ML, et al. "Los Angeles Safety-Net Program E-consult System Was Rapidly Adopted And Decreased Wait Times To See Specialists". Health Affairs. 2017;36(3): 492-499. doi: 10.1377/hlthaff.2016.1283