April 19, 2017
Inconsistent Statin Guidelines Leave Many Clinicians Uncertain About Appropriate Use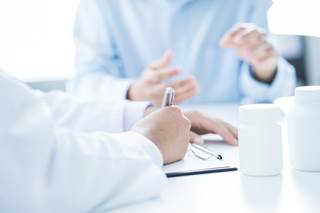 Doctors and patients are often confused by conflicting advisories on statin use.
HealthDay News -- According to a study published in JAMA, if all clinicians followed the US Preventive Services Task Force (USPSTF) guidelines for prescription of a statin, nine million fewer adults would be taking such medication versus adherence to the American College of Cardiology/American Heart Association recommendations.
Neha Pagidipati, MD, MPH, from the Duke Clinical Research Institute in Durham, NC, and colleagues evaluated data on 3416 Americans in a nationally representative government health study.
The team found that if all doctors followed the latest guidelines from the USPSTF for statin use, the number of Americans aged 40 to 75 on these medications would rise by 16%.
If all doctors followed the advice of the American College of Cardiology/American Heart Association, statin use would increase by 24%.
The researchers estimated that if all US doctors followed the Task Force guidelines instead of the heart groups' recommendations, about nine million fewer Americans would be on a statin.
"At the end of the day," Pagidipati told HealthDay, "providers and patients need to have an open, informed discussion of the pros and cons of using a statin."
Reference
Pagidipati NJ, et al. "Comparison of Recommended Eligibility for Primary Prevention Statin Therapy Based on the US Preventive Services Task Force Recommendations vs the ACC/AHA Guidelines." JAMA. 2017;317(15): 1563-1567. doi:10.1001/jama.2017.3416