December 22, 2016
Overnight ER Visits Causing Medical Bill Surcharges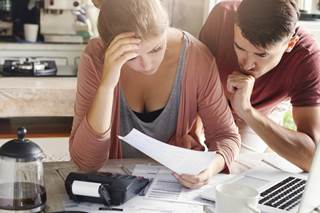 Patients are increasingly being charged for overnight visits to the emergency room and urgent care facility.
HealthDay News -- According to a report published by Kaiser Health News, patients often find an additional charge added to their bill for overnight visits to the emergency department and use of these charges may be increasing.
Patients are increasingly reporting the use of surcharges, which, although representing a fraction of the bill, are annoying patients.
Patients are querying why there is an additional cost if the emergency department is open all day and night.
The rationale for the surcharge is to cover the extra costs associated with operating and staffing a facility outside normal working hours. The surcharge is used by emergency physicians to varying degrees.
According to the report, insurers may refuse to pay the extra change, and if they rule the charge ineligible for payment, patients don't necessarily have to pay it. The insurer Aetna does not reimburse for an after-hours charge associated with an emergency department visit code or in an urgent care facility.
"It's legitimate to charge patients extra for visiting the emergency department during overnight hours," said Rebecca Parker, MD, president of the American College of Emergency Physicians, according to the article. "You're paying people to be on staff during nighttime hours, and there are potentially extra costs there."
Reference
Andrews M. "After-Hours ER Care May Come With A Doctor's Surcharge". Kaiser Health News. Updated December 16, 2016. Available at: http://khn.org/news/after-hours-er-care-may-come-with-a-doctors-surcharge/. Accessed December 22, 2016.