January 27, 2017
Opinions on Disability Benefits Varies Among Physicians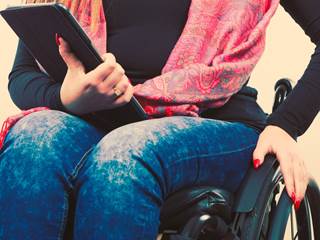 An international study finds a wide variance in how medical professionals determine benefit recipients.
HealthDay News -- According to a review published in The BMJ, medical professionals give widely varying opinions about whether claimants for work disability benefits should get those benefits.
The research team, led by Regina Kunz, MD, from the University of Basel in Switzerland, analyzed 23 studies conducted between 1992 and 2016 in 12 countries in North America, Europe, Australia, the Middle East and Asia.
The researchers found that in 63% of the studies, there was only low to moderate agreement in medical experts' opinions about disability benefits claimants' ability to work.
Higher levels of agreement were strongly linked with the use of a standardized assessment method.
"These findings are disconcerting and call for substantial investment in research to improve assessment of disability," the authors write. "There is an urgent need for high quality research, conducted in actual insurance settings, to explore promising strategies to improve agreement in evaluation of capacity to work."
Reference
Barth J, et al. "Inter-Rater Agreement In Evaluation Of Disability: Systematic Review Of Reproducibility Studies". BMJ. 2017. doi: 10.1136/bmj.j14. [Epub ahead of print]